| Dates | 25th and 26th April 2017 – Leicester – This course is held in both Birmingham and Leicester through-out the year. To book this date or to see alternative dates scroll to the bottom of this page. |
| --- | --- |
| Length: | 2 days – 10am to 4.30pm |
| Cost | £195 (includes lunch and refreshments on both days) |
Action Centred Leadership for the Team Leader is a highly interactive course wh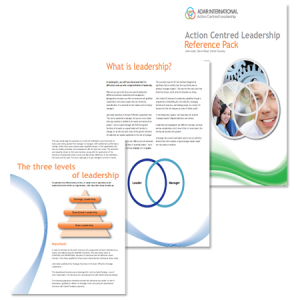 ich combines short bursts of theory with hands-on leadership activities, designed specifically to challenge and bring the theory to life. Practice and feedback takes place in a supportive and non-threatening environment, allowing you to evaluate your own performance both as a leader and as a member of the team.
Who should attend?
This course is designed especially for team leaders, first line managers, section leaders and junior managers.
It is also suitable for people who are about to take on their first management or leadership role, as well as those who may have been in a managerial role for some time but have received little or no formal training.
How will you benefit?
During the programme you will:
Define who you need to be, what you need to know and what you need to do to achieve it
Gain a deep understanding of your role as a leader and be able to set your priorities
Explore and practise the functions of leadership – the key essentials to being effective
Develop an insight of your own leadership preferences and biases
Identify your areas for development
Understand how to get the best out of your team, support them as individuals and still get the task done
Trainer
Alison Hodson is an Accredited Action Centred Leadership Trainer.  She is the only registered Trainer delivering to the voluntary sector.
Cost
£195 – 2 days
Cost includes lunch and refreshments
All candidates will recieve an electronic ACL Guidance Pack with further information and case studies.